Using a self-service kiosk is still a new experience for many people — an experience sometimes met with skepticism, at first. But these self-ordering machines are growing in popularity with customers as companies move full-steam-ahead in adopting them. 
Online ordering is more popular than ever. After weathering two years of a global pandemic, most consumers are more comfortable ordering from a screen than from a cashier. This comfort with technology translates well into the QSR industry, with many fast-food chains such as McDonald's and Panera Bread incorporating self-service kiosks into their dining rooms. 
In fact, in 2022, it's hard to go to any grocery store, airport, or restaurant without interacting with kiosk technology. Spoiler alert: There's a reason for that.
Self-service kiosks boost loyalty programs
Self-service kiosks will never forget to ask about a customer's brand loyalty account. Creating this seamless, consistent loyalty program experience for customers will allow them to see how many points or rewards they have available, redeem them with ease, and learn about the special perks or benefits of being part of the loyalty program. 
Plus, many people feel more comfortable sharing information such as an email or phone number with a screen rather than with an employee behind the counter, increasing loyalty program participants and boosting sales. 
Interactive kiosks reduce wait times
No one likes standing in line, especially when they're hangry and want some delicious QSR fare in their belly as soon as possible. In fact, long lines could cost you sales, as customers might be turned off by the wait and seek out other options. 
Adding touch screen self-ordering kiosks to your restaurant could slash those wait times during peak ordering hours, making long lines a thing of the past.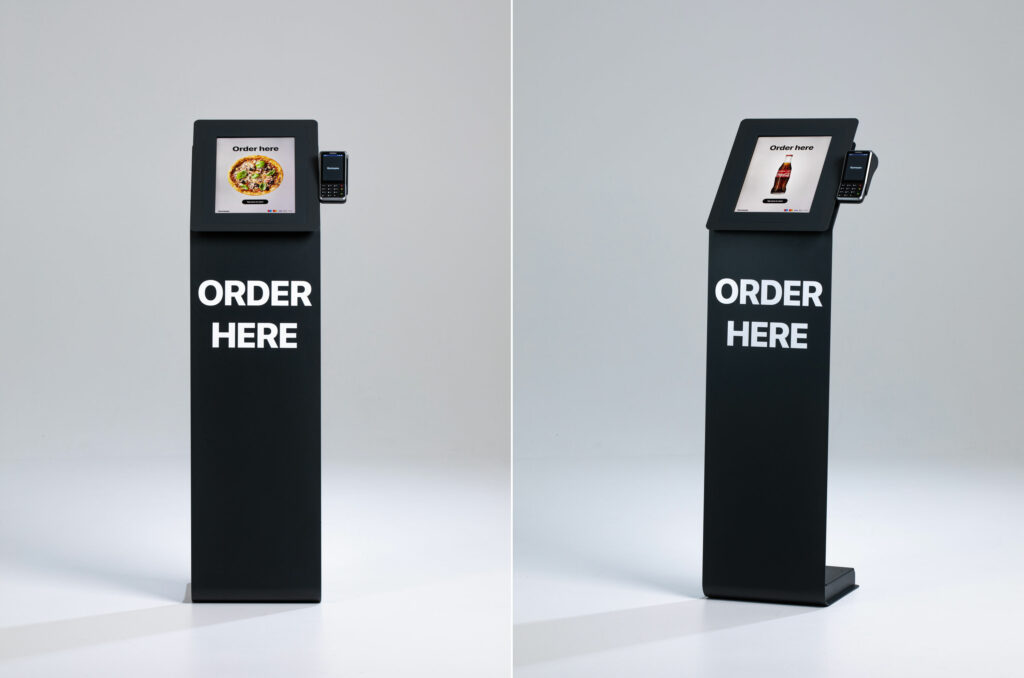 Digital kiosks improve order accuracy 
Though one messed-up order here and there doesn't seem like a big deal, these small voids or refunds add up over time. Reducing the hands (and ears) that an order goes through is an excellent way to relieve food service employees' stress, increase customer satisfaction, and reduce profit loss from incorrect orders. 
Restaurant kiosk ordering frees up valuable employee time
It's no secret that the QSR industry is in the throes of a serious employment crisis. Due to the rising cost of living, restaurants are having to significantly bump starting pay just to get workers in the door. 
Restaurants are struggling to hire and retain workers, and the issue is only growing. Self-ordering kiosks could be the labor shortage solution you've been looking for.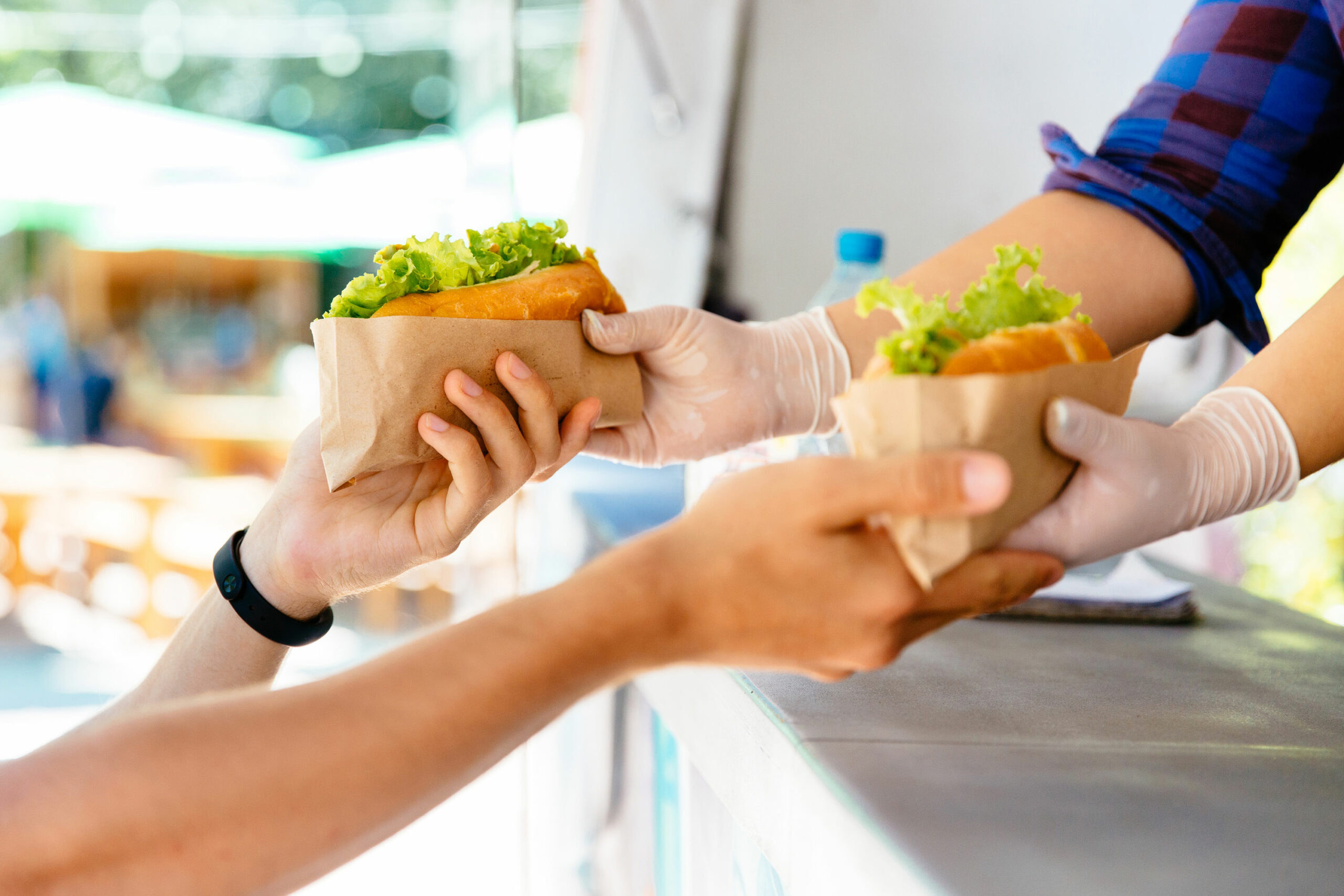 Restaurant kiosk ordering allows for order customization
Touch screen kiosks allow for total order customization. Self-service options reduce the social aspect and pressure of ordering, letting customers receive the exact meal they want, with all of the substitutions and requests they could imagine.
Digital kiosks increase profit through upselling
"Would you like fries and a drink with that?" It's a lot harder for a customer to turn down this inquiry when they're faced with a colorful, mouthwatering picture of the fries and drink on an interactive kiosk. 
According to data collected from Taco Bell, customers spend an average of 20% more when they place their order on a digital kiosk vs. with a human employee. 
Kiosks have no qualms about upselling, and customers respond to this by accepting add-ons. Where employees might forget to suggest premium ingredients amid the dinner rush, the trusty kiosk will never fail to offer that extra sour cream or signature sauce. 
Touchscreen kiosks improve customer mood and boost sales
According to a study from 2017, published in the Journal of Retailing and Consumer Services, touchscreens create "experiential and effective feelings" in customers. Generally, customers connect the use of touchscreens to feelings of contentment, familiarity, connectedness, and happiness. This not only improves the customer experience but also increases spending. 
Are there any objections to kiosk machines for restaurants?
"The robots are taking all of our jobs!" Though some people may fear this, it couldn't be further from the truth.
The truth is, most QSRs, even with self-ordering machines, are struggling to get enough employees to keep their doors open. Plus, chains like Panera Bread and McDonald's, which have implemented digital ordering technology, haven't undergone employee layoffs. In fact, they have been able to better utilize employee time, offer improved customer service, and increase sales. 
Digital kiosk technology — the future of foodservice
Interactive kiosks can be an incredible boon to your business. However, not all kiosks are created equally. The experts at Staley Technology can help you implement the most user-friendly, practical kiosks into your restaurant to help solve operational challenges and propel you into the future of food service. For more information, contact Staley Technologies at (800) 280-9675 or get in touch with us online to speak with an expert.