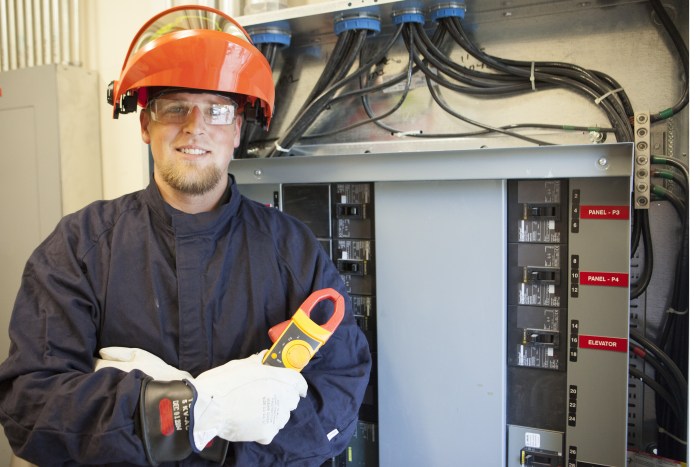 Whether you need stand-alone light electrical solutions or added service for a technology deployment project for retail and hospitality, we will ensure your systems function efficiently and reliably.
UPS | Emergency Power Supply Installation
Reliability in electrical solutions is non-negotiable for nearly every business. Staley can help keep your business running with UPS systems and generator installation capabilities.
Once your system is in place, we also perform inspections to ensure it is operating efficiently. After performing inspections with one client, we found the UPS system averaged 25,002 minutes of downtime per year, creating significant lost revenue potential due to power outages.
We now perform inspections throughout the year to prevent these outages and produce a considerable return on investment.
Removal of Non-Critical Devices from UPS
Electrical, communication, and network systems need to function efficiently and reliably, under all circumstances. Operations are kept running seamlessly by removing non-critical devices from the UPS/Uninterruptible Power Supply and generator system.
Electrical Consumption Analysis
Inefficiencies can be uncovered with a thorough electrical consumption analysis. Staley helps you find sustainable solutions and resource-saving upgrades such as low voltage cabling or LED retrofitting.
Health-checks performed throughout the year ensure the UPS system is running at capacity, preventing potential outages that are costly to your operations.
An analysis can reveal resource-saving upgrades such LED retrofitting and other sustainable solutions.
Lighting Audits and Fixture Repair